Get a Link from Isla-Vieques.com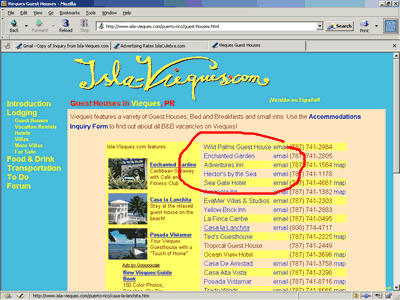 A link to your existing web site from Isla-Vieques.com gives you several benefits:
One, you will be able to concentrate on making your website better, while Isla-Vieques.com brings you visitors.
Two, there will be no need to update several listings in different web sites, if, e.g., your rates change.
And last but not least the easy monthly subscription enables you to get the visitors when you want them. If you are open only during the winter months, you can suspend the link for the summer as opposed to paying for the whole year. This way you will save on advertising cost!
Go straight to the rates to
subscribe now
, or back to
advertising
.

¡Versión en Español!